East Rutherford, NJ – The New York Giants and Gatorade have selected Mr. Rick Burd of Dumont High School (Dumont, NJ) as the Lou Rettino High School Coach of the Week for Week 6 of the 2021 season. The Huskies defeated Fort Lee 35-0 on Friday, and are 5-0 to start the season. Coach Burd is a 2007 graduate of Dumont, and is in his 5th season as head coach of the program. Their five consecutive wins to start the season is their longest streak in the program's history.
The Lou Rettino High School Football Coach of the Week Award is part of the Giants' continuing effort to support local youth football programs. The Giants elected to name the award in memory of former Union High School (NJ) coach, Lou Rettino, for his fine commitment to the game of football, his community and the betterment of his athletes' lives. Each week during the high school football season, the Giants selected one area high school head coach as the Coach of the Week winner. The selection is based on the coach's continuing commitment towards promoting youth football, developing motivated student-athletes and his overall community involvement.
In recognition of Coach Burd's selection as Coach of the Week, a $2,000 check will be granted to the school's football program from The Giants Foundation and Gatorade. He will also receive a certificate of recognition signed by Giants head coach Joe Judge.
Coach Burd has a career record of 21-22 as a head coach. Their undefeated start to the 2021 season as a member of the Ivy White division is a huge turnaround for a program that went 1-7 in 2020, losing their final seven contests as a member of the American Red division. Burd played collegiate football for Monmouth University and serves as a middle school teacher in the Dumont school district.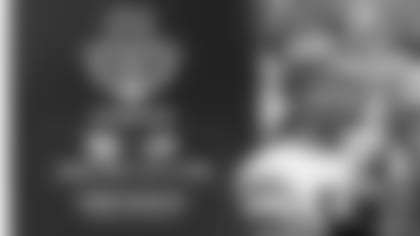 Tickets for 2011 10th Anniversary Celebration
Limited tickets are available for the 2011 10th Anniversary Celebration game